Enzo, rolling over and bed, sitting up and declaring:
"Mama, I done sleepin"

After finishing my chocolate from Starbucks:
me- "Enzo, I can't believe you ate my Starbucks chocolate"
Enzo- "I ate it. I ate it all"

He's so freakin' cute. Right now he's playing with those magnetic dress up dolls. I wonder if he'll be a little fashionista like Annabelle.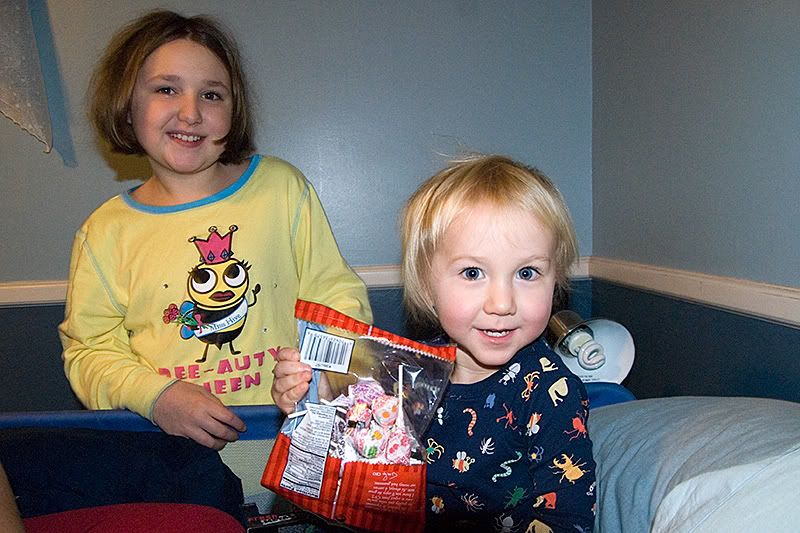 "HoHoHo. Merry Kissmas"